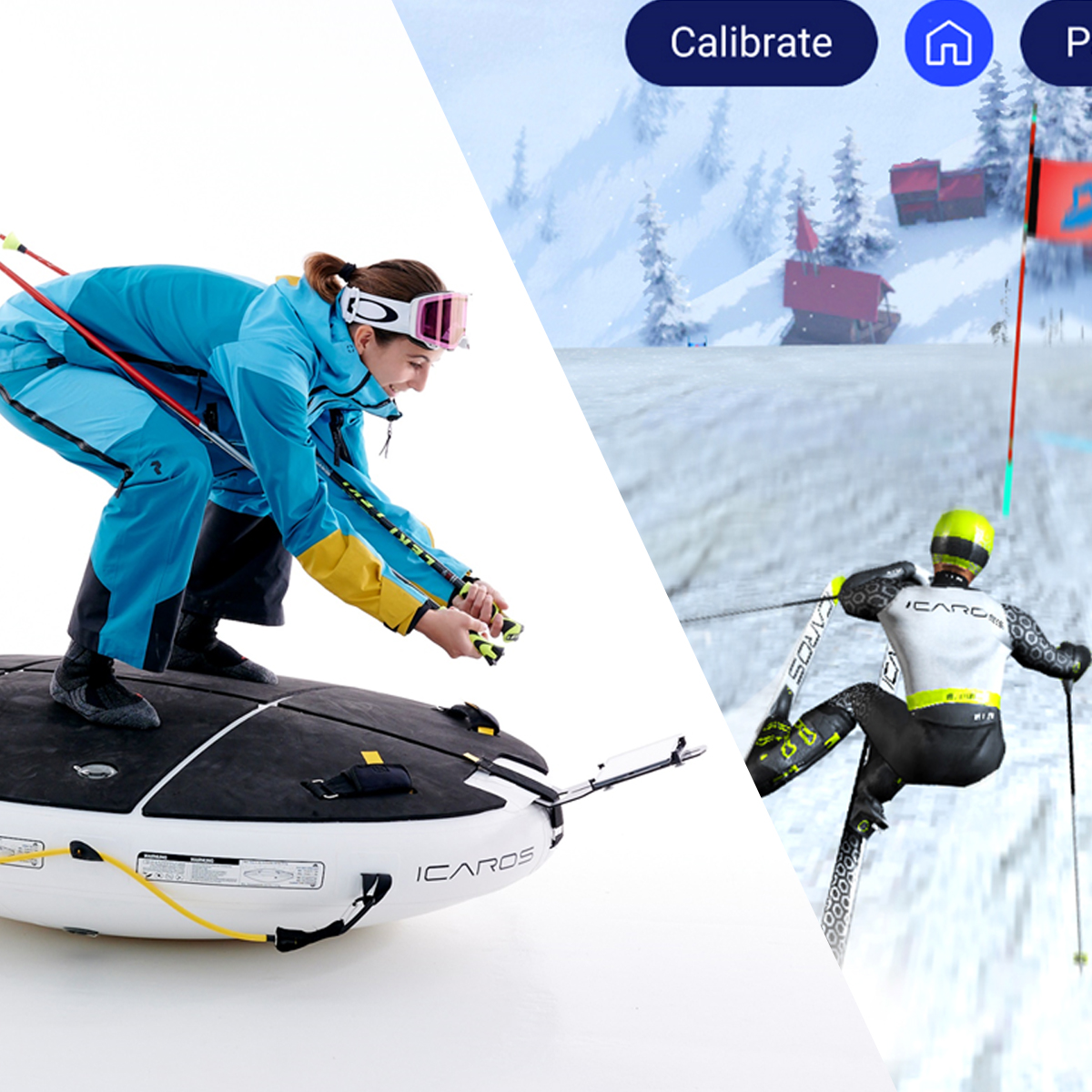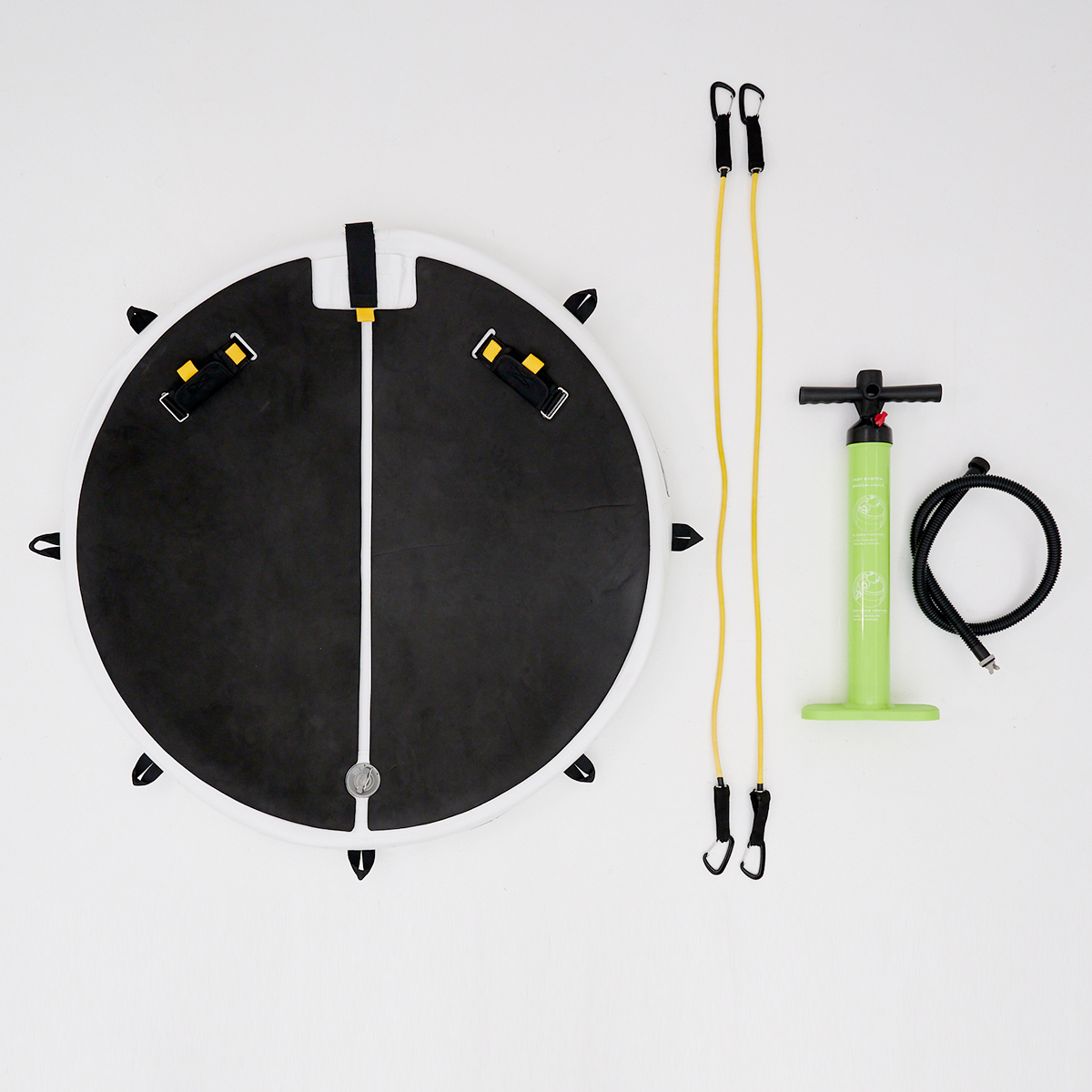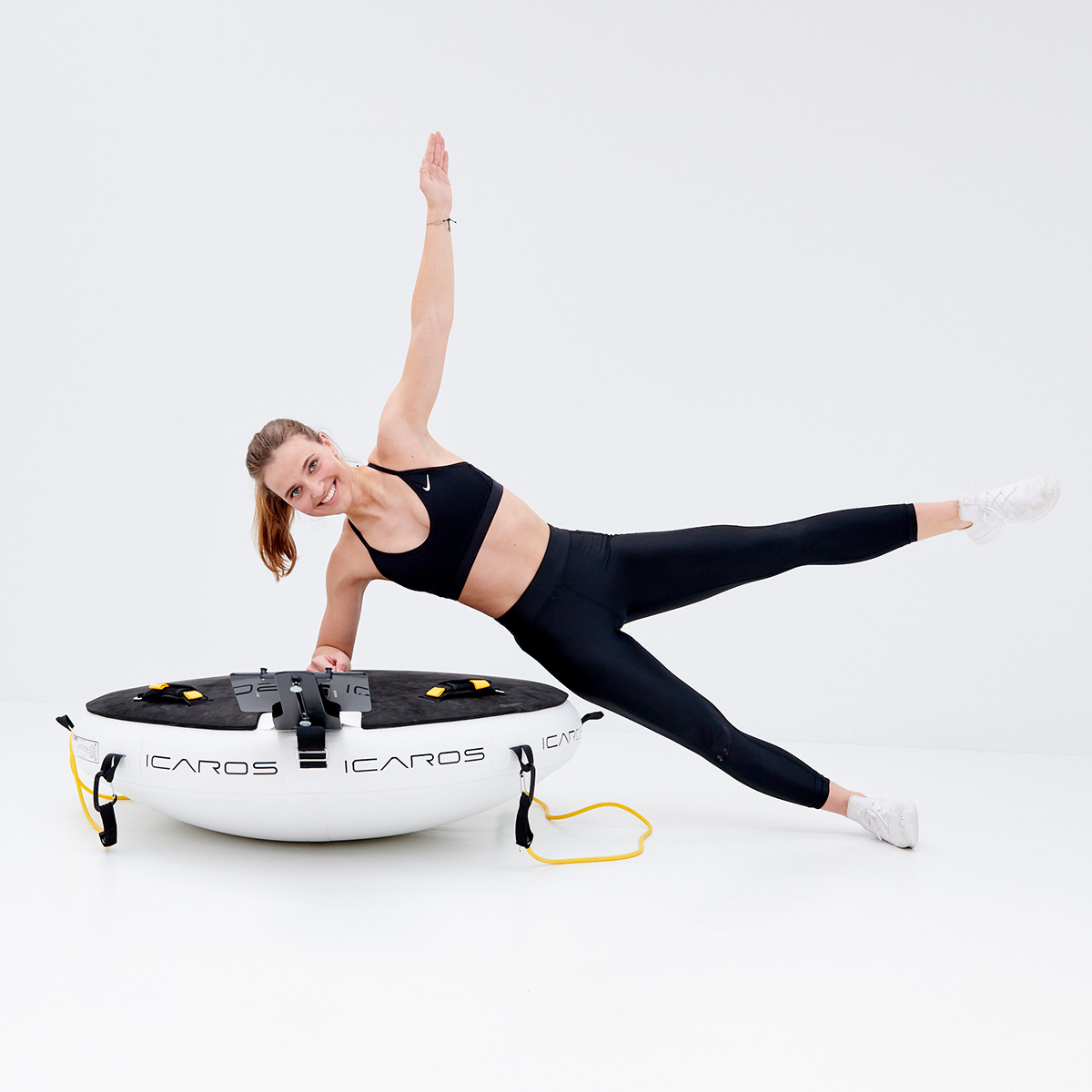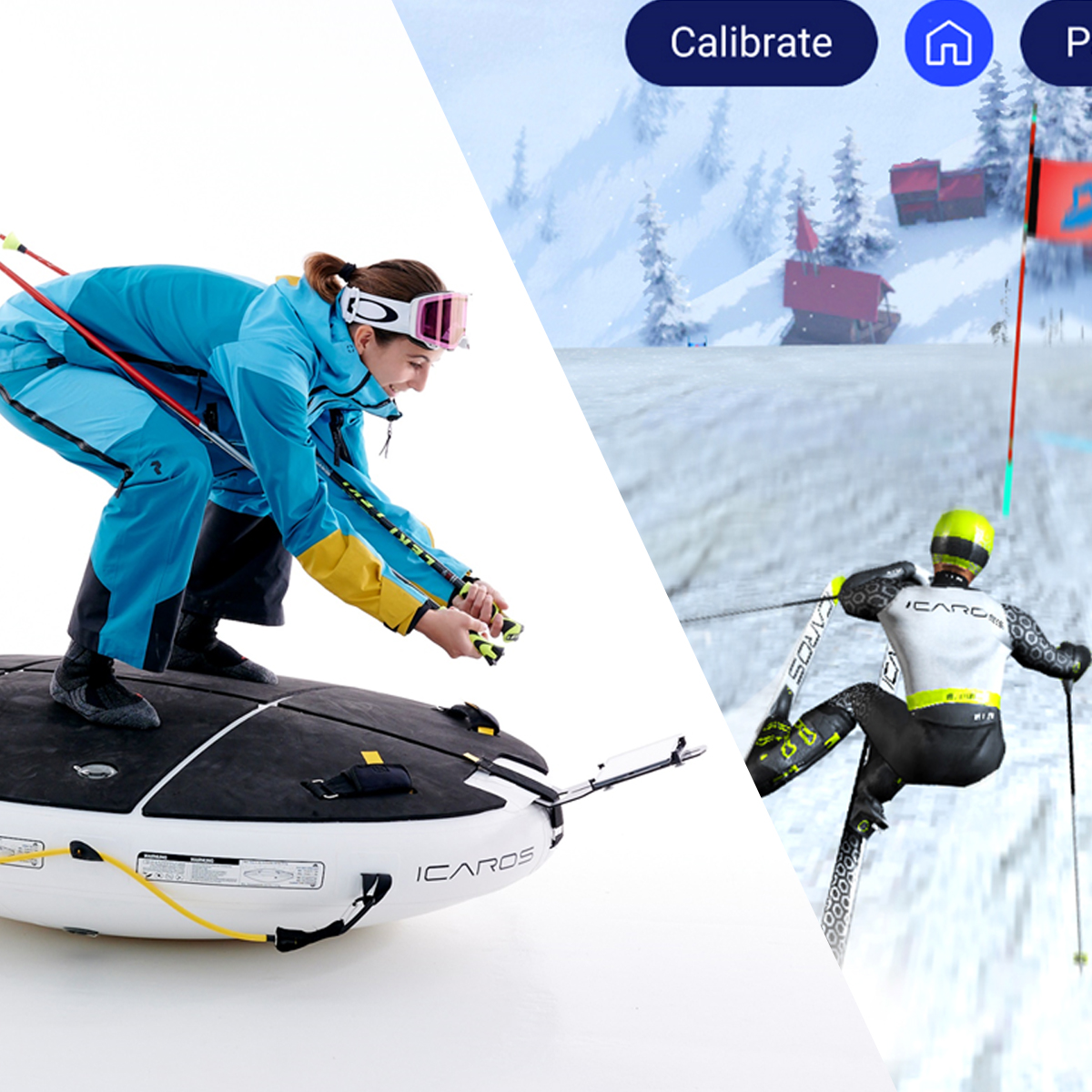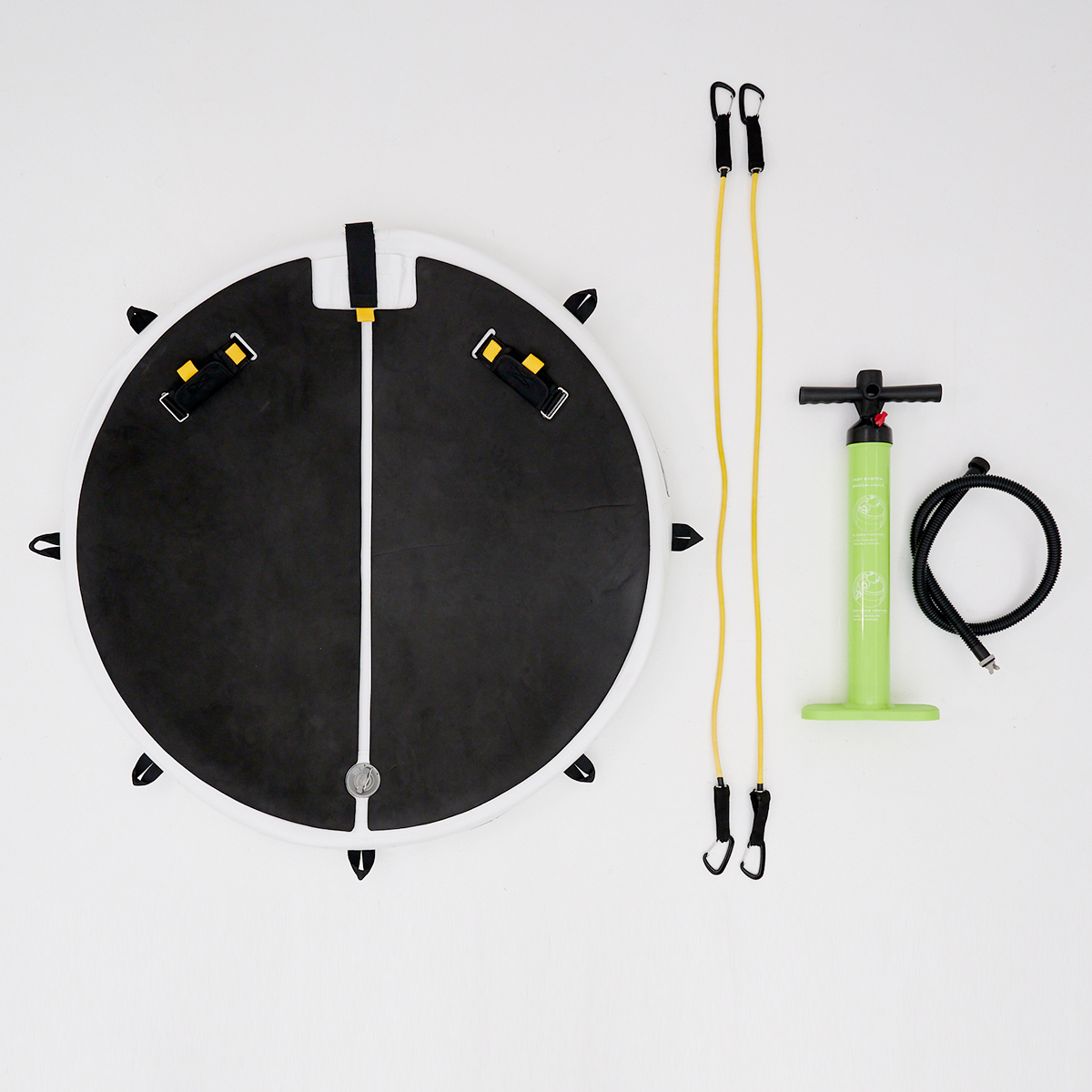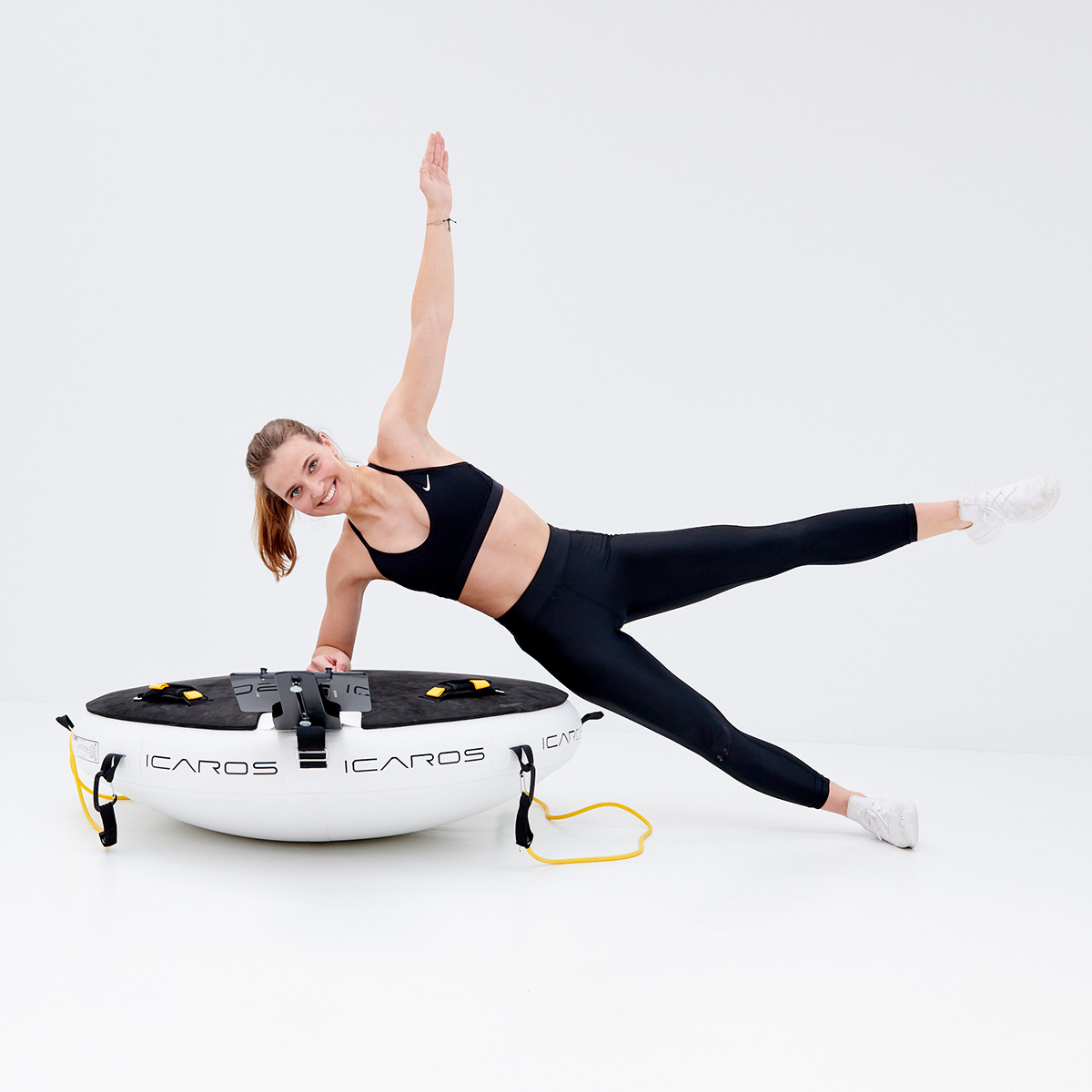 Product number:
SW1000020
With the ICAROS Cloud 360 you can achieve your fitness goals - stress-free in your home! The ICAROS Cloud 360 is a smaller version of the ICAROS Cloud and thus also an inflatable and digitally networked whole-body exercise and balancing platform. With exciting exergames and personal trainers in the ICAROS app you train your entire body and improve muscle building, balance, and coordination.
Effective training for strength and balance, digitally enhanced
Lightweight, mobile, and easy to stow away
Perfectly suited for smaller living/training rooms
The Cloud, but smaller. Get the digital training experience in your smaller living room too! With a variety of exergames and workout classes in the app - easy to stow away, mobile and inexpensive.
Whether a quick workout in between in the home office or the full session in your free time.
The ICAROS Cloud 360 offers you an effective, digital workout for the whole body, anywhere and anytime.
With the ICAROS Cloud 360, you can train with a virtual coach, hunt high scores at exergames or put together your own workouts. The difference to the ICAROS Cloud is the reduced size and thus the reduced space requirement. Other than on the standard sized Cloud, which enables you to perform exercises like push ups or plank on the device entirely, the Cloud 360 will require to do those kind of exercises with hands or feet on the floor. The cloud impresses with its digital, dynamic training experience, various exergames and classes, in addition to being easy to store, mobile and affordable.
Are you looking for the unique ICAROS training experience in the smallest of spaces? Then the Cloud 360 is just right for you!
Get the official ICAROS app now for free and get fit with effective and entertaining training sessions on your ICAROS cloud! Opt for the ICAROS App Pro and benefit from full access to a large number of professional ICAROS trainings, entertaining exergames and an extensive exercise library. ICAROS App Pro is available as a monthly subscription (€ 16.99 incl. VAT per month).
To make sure that your device is compatible with the ICAROS app, you can download and test the app free of charge from the link below:
Thanks to the drop stitch processing method, the ICAROS Cloud 360 is characterized by extreme robustness and two stable, separately inflatable air chambers.
The Cloud is light and stows away compactly, is suitable for outdoor training, and is lightweight.
Usability: Can be used by the whole family, indoors and outdoors. Quickly and compactly stowed away when not in use, easy to transport.
Sport: Digital Home Fitness designed for muscle growth, HIIT, yoga, coordination, and stability/balance exercises
Measurability: Digital tracking and measurability of training progress
Fitness level: Beginner to professional athlete
Recommended age: All ages
Extras: Universal holder for tablets and smartphones, adjustable footrests, resistance bungees, air pump
Compatibility with mobile devices: All smartphones and tablets
ICAROS App compatibility: All current smartphones and tablets, download via Appstore and Playstore
Footrests: Adjustable
Handles: Permanently integrated, adjustable in size with Velcro
Number of air chambers: 2
Material & care instructions:
Material: 100% polyvinylchloride, 1mm thick
Padding material: 100% ethylene vinyl acetate, 10 mm thick
Construction: Two-air chamber system, inflatable and easy to stow away
Size Cloud Home: 155 cm x 123 cm x 40 cm
Weight: 10 kg
Dimensions: 160 cm x 127 cm x 40 cm
Care instructions: A damp cloth is sufficient for cleaning

Note:
Due to the memory effect of the upholstery material of the ICAROS Cloud, slight notches and folds may occur. these imprints are unproblematic and disappear almost completely after a short while.
The ICAROS Cloud 360 is delivered in 1 package (60cm * 80cm * 33cm) and weighs 12 kg (26 lbs).
The packages are shipped by UPS.

Delivery Time

Before the delivery time can be calculated the items must be added to the shopping cart. This will show the availability. If the item is available, it takes about 3 - 5 business days until the initiation of delivery.
---
They've taken the BOSU ball concept to another level. The app for me seemed too pricy, but it's absolutely worth it. Amazing games, cool workouts, and personalized classes too! Definitely recommend it!
Awards